After a mere 24 hours back in Shanghai I left to meet Eva in Seogwipo, Jeju Island. We were destined to eat well and dive a lot.
Jeju is only an hour flight away from Shanghai with a one hour time difference. A super convenient weekend trip – it's so close, that even fashion habits are similar. A big, fat yes! to the couple's look.

We stayed at the Tae Gong Gak Guesthouse, enjoyed breakfast in the yard and had a lovely time there. I highly recommend the guesthouse.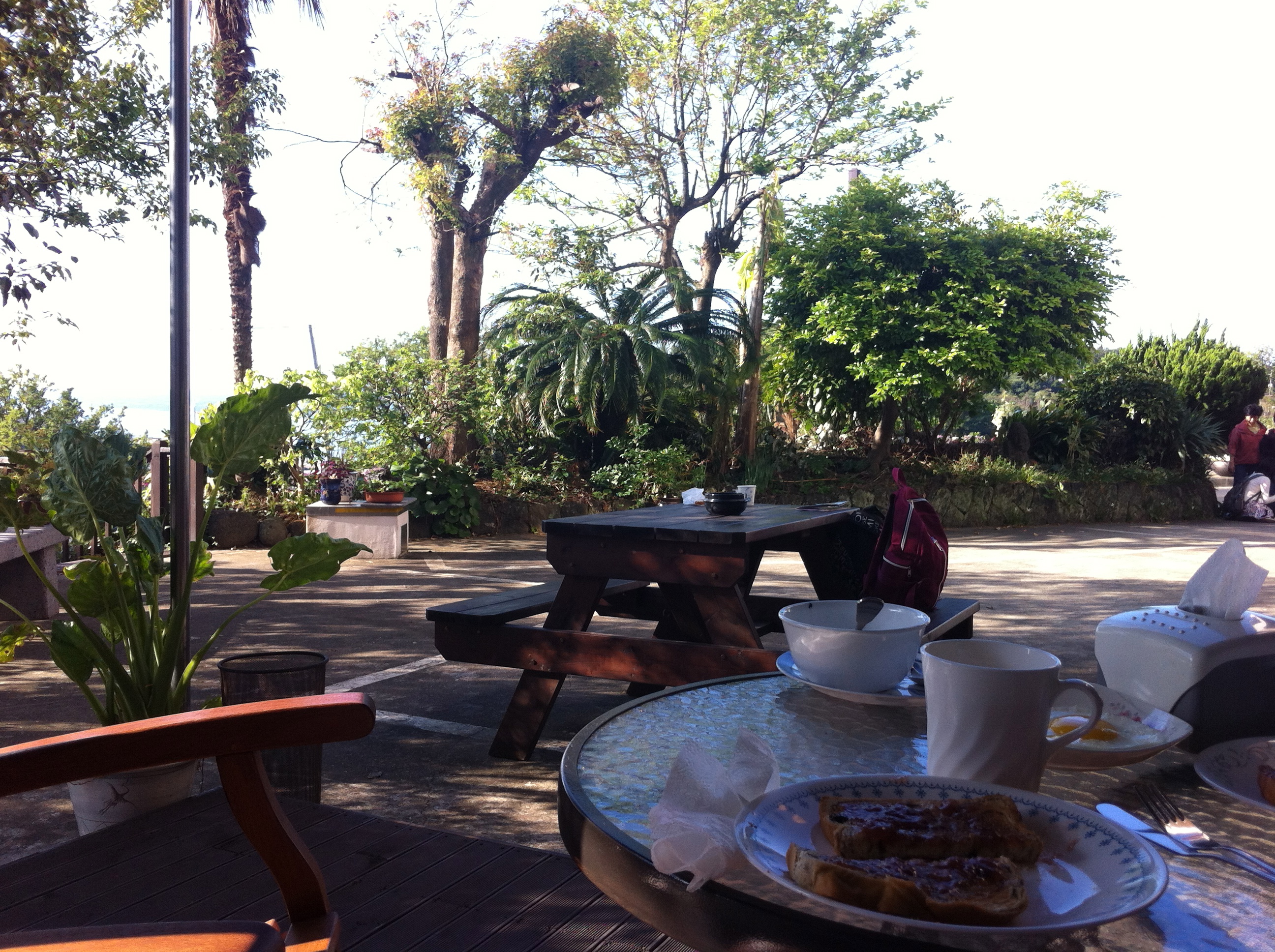 Apart from breakfast, it's all about Korean BBQ – of course.


Kimchi is the base for any meal and fresh fish can be selected wherever you go.

We came to dive. Jeju is known for its soft coral, which can be found out around the small islands. Unfortunately, the dive shops are in disagreement with the coast guard and the boat owners, thus no boats. We still went diving a bit, in the Seogwipo harbor.


Major fish, however, was only available on land. Well served in the form of Sushi or grilled fish.

Since the dive situation was a bit disappointing, we went hiking for a day. We went up the Yeongsil Trail and down towards Eorimok. Beautiful landscape and fresh, crisp air make up for the many tourists along the trail.

I even struck a proper hiker's pose!

Hiking here is suitable for just about anyone, regardless of age, sex or origin.

Seogwipo itself sports some waterfalls. On our departure day we went to check out one. It was almost like being back in China. Chinese made up 90% of the visitors and we were asked a few times to have our picture taken. Nice. Not. Thanks.