We tend to become very comfortable as our careers and lives progress. We get settled into the comfort, security, and stability that comes with a steady income, pension plan, and insurance. It feels right, yet a little boring and there is that voice in the back of your head that keeps asking you: What's next?
Thus, I have picked up my things and moved to Hawaii. Relocating was in the cards for a while, but I wasn't sure where to and what to do next. And then this little thing called love happened and I decided that it was time to take a risk. So I quit my job, packed up my apartment and moved to a new continent.
And now, here I am. In Oahu, settled into a new apartment – walking distance to the beach. Breathing fresh air. Eating fresh fruits. Walking a lot. Living each day as I choose. No obligations, no responsibilities, just joy.
I have thus far read 14 books this year, learned how to cook 4 meals, baked 2 cakes and traveled extensively to the various Hawaiian islands, but that's a topic for a different post.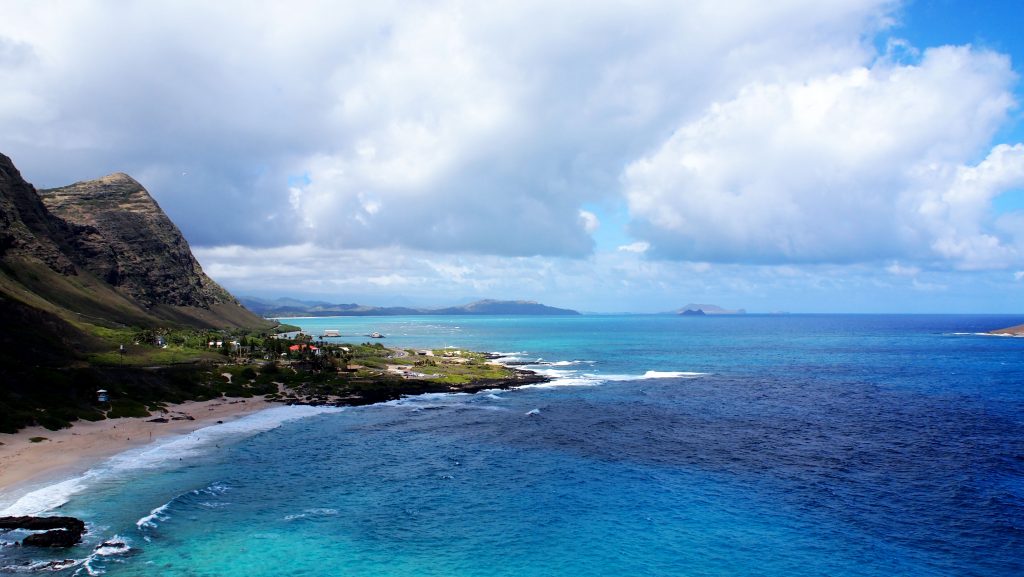 Why Change is Important
I moved from Germany to China in 2011. I needed a change of scenery and China came up as an opportunity I decided to seize. It was a great choice and I am still in love with the country, the culture, the foods, the people and the experience I was lucky enough to have. Living in China takes grit, gut and a solid sense of adventure and looking back at the time I have had, there are too many great experiences to count. From Cycling Xinjiang, to experiencing Pingyao, to riding horses in Inner Mongolia and running my first half marathon, to just name a few, it has been an exceptional experience.
From a career point of view, China was amazing. In six years I held three different positions within the same company and climbed the corporate ladder. I loved my job and actually still do. Working in an inspiring environment with people that bring out the best in you is a driving force in maintaining passion and drive.
So quitting wasn't easy. At the same time, it was always clear that China wasn't to be forever. I was longing for blue skies, clean air, a slower paced life, less being on the go and more doing what's good for me for a while.
And then Hawaii became an option; one I debated with friends and family for a solid two weeks and then decided: This is a chance I am going to take.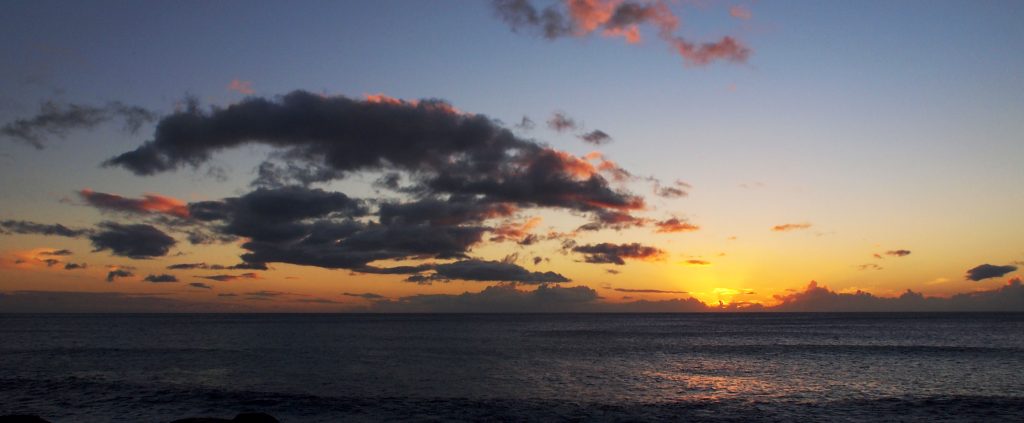 What Risks Lie in Quitting Your Job
I asked my myself: what risks do I face if I indeed follow through on this notion of packing up and moving to Hawaii?
And the short and easy answer is – Nothing!
So I have no job, thus no income. But I have savings that keep me going for a while. I have skills and drive and will surely be able to find something, once I decide my mini-retirement needs to come to an end.
I will have a new home I am sharing with somebody I have never lived with before. I could always move out and (worst case) back to Germany.
I will be able to reset, rethink and rediscover. I have time to learn something new, develop new skills, and reinvest my time into things I forgot I loved (like playing golf and playing music).
After all, this is the one life we have. And if we don't take risks, don't try new things, and exit our comfort zone every once in a while, how do we know if we're still on the right track? Return is always possible, breaking out is not so easy.
So: I decided to take that risk. I relocated to Hawaii and started a new life chapter. 2017 is the year of turning 35, having a child and taking on a whole new set of adventures.
How do I feel now about relocating to Honolulu?
Once I make a decision, there is of course room for days of doubt or disbelief. But ultimately, I trust myself and roll with it. So the new chapter has commenced. Life is good. Much slower, much more aware and conscious, with lots of appreciation for nature, people and the joy it holds. I try to take an ocean dip daily, my first friends will be in town from Saturday and the summer plans have aligned.
Curiosity and excitement determine my outlook for the months ahead. Other people take a sabbatical; I made a radical change. Ultimately, the intention is the same and I am in love with the experience.