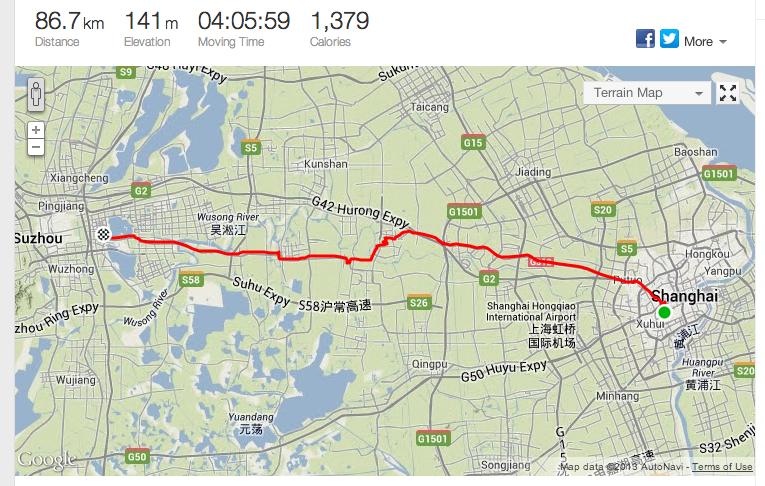 Last week it was finally time to ride to Suzhou. It had been on the list of things to do for ages and we have a friend that lives there and we were invited over to their pool. The highspeed train from Shanghai takes only a good 25 minutes, so how bad can a ride be, right?
We set off at 7am after casually consulting google maps on the general direction. As it is with these things in China, there will be the occasional dead end, roads under construction, a bit of an obstacle course and of course unexpected encounters along the way. Also, don't forget it's summer and around lunchtime the temperature easily reaches the high 30s (Thankfully the weeks of above 40 degrees have come to an end).
The air quality was amazing at an AQI of only 17 and we enjoyed the bluest of skies and horizon visibility. Things you really come to appreciate when living in China, where bad air is the norm.
The road to Suzhou takes you through Anting and Kunshan, which have nothing much to offer, but are good to refill the water bottles.
Upon arrival in Suzhou it was just a short ride around the lake until our friends' pool and some much needed refreshment.

In order to maximize pool time we took the train back, so the evening ride through Suzhou to the train station was really pleasant (and short).