Traveling China is truly amazing. I spent 10 days traveling all over the place with my old college roommate and her boyfriend, who came to visit me. Since it was their first time to China, we decided to visit the highlights and focused on three cities (apart from the usual Beijing and Shanghai).
We went to Lijiang, then on to Chengdu and finally to Guilin. Late November and early December definitely count as off-season and I must say, it was one of the best things. No crowds, in some places hardly any people at all, blue skies, crisp temperature and thus the perfect time to enjoy nature.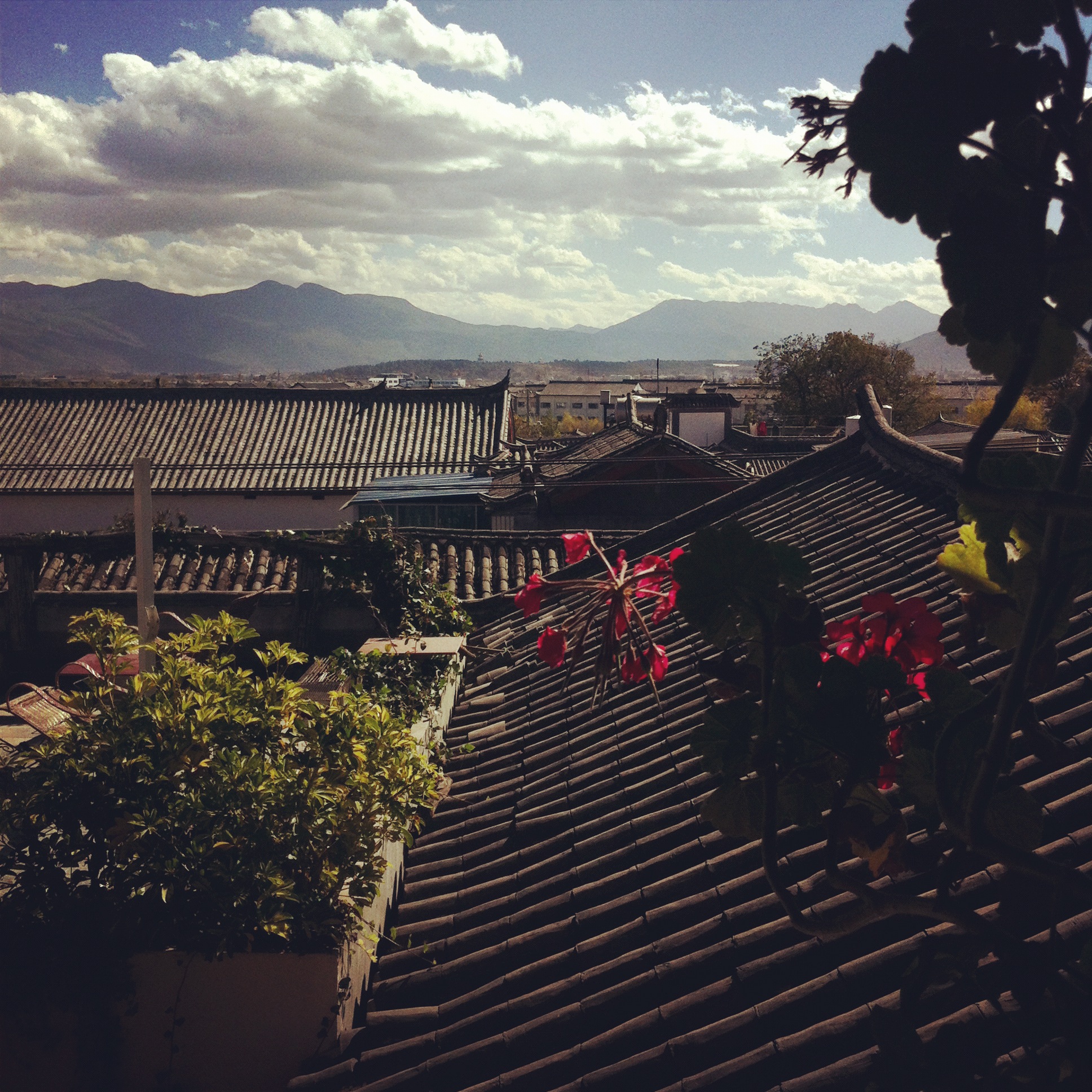 Here's the first day of our journey. Lijiang is a relatively small town in south west China. It's the doorway to the Tiger Leaping Gorge and we spent a day to get acclimated. We stayed at the very recommendable Panba Hostel.
Besides sampling all of the local cuisine, we then also explored the temples, sidestreets, went for a sunset view of the snow mountain and finished the night with an ancient Naxi classical music show.
This is the snow mountain that we were going to hike up a few days later. Stunning view – transports you right back to the alps. .. and to go all the way to China for some snow.. I kid, I kid.
An amazing first day to a great trip.
I will keep posting trip segments, so sit tight for the Tiger Leaping Gorge, the Pandas in Chengdu, the bamboo rafts in Yangshuo and the Guilin rice terraces.
Meanwhile, I'll be off for a few days to Tokyo to tomorrow, followed by another Xiamen trip on Sunday. What to pack?