Friends getting married are the best: I love seeing humans I love saying yes! Last weekend I had the opportunity to witness a beautiful wedding in a spectacular setting. I usually am not one to take photos at weddings, as there are professionals around and it's better to celebrate than to be the obnoxious person with the camera. But this time, I was asked to contribute a few photos. Since it was a spectacular setting – I'd love to share some with you.
I had never been to this area of Germany, which is called the wine route – one of Germanys oldest wine roads and a major touristic attraction.
The route was established in 1935 and since then, tourists and locals alike, have been enjoying their wines in the many vineyards in the region.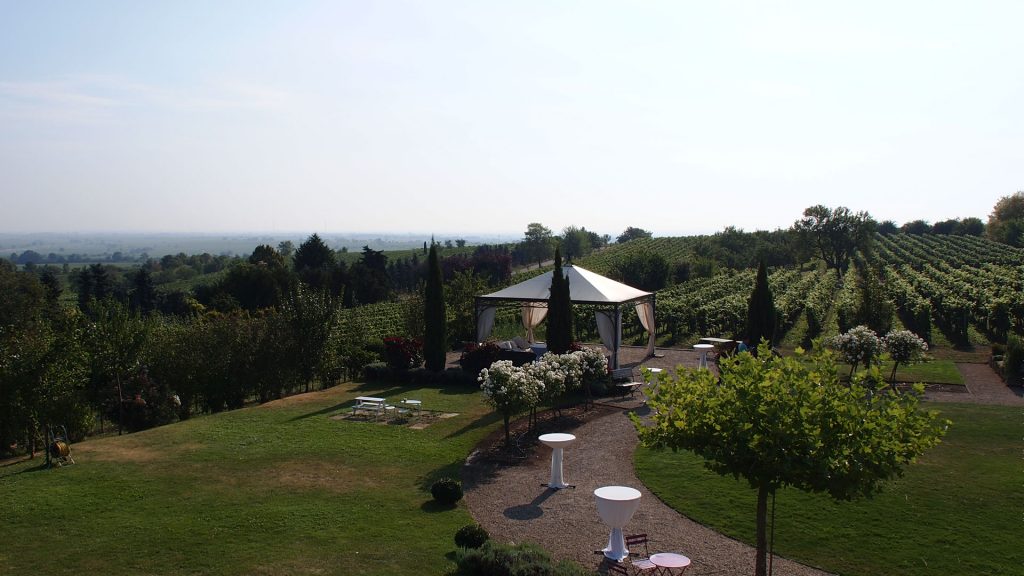 The Pfalz region isn't only famous for its vineyards, but also for its cuisine. We feasted on Saumagen (meat and potatoes stuffed into stomach skin – ..and YES it's delicious!), home-made sausages, potatoes in various shapes and forms as well as more meat: a local version of meat balls made of liver. You surely are the adventurous type: try all! It's worth it!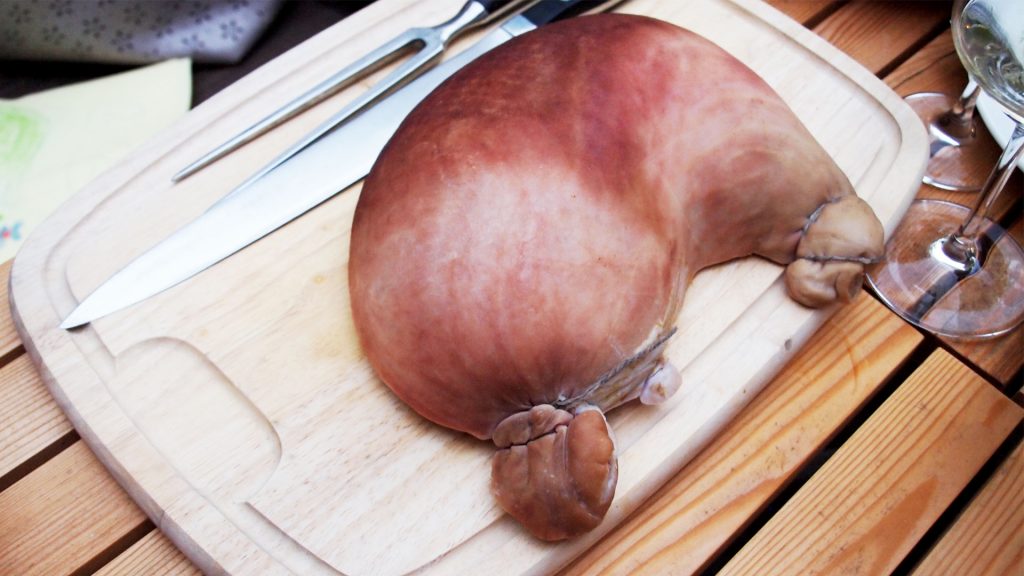 Not on the landscape was pretty, but first and foremost, of course, the couple, the ring and then the guests and the weekend in its entirety.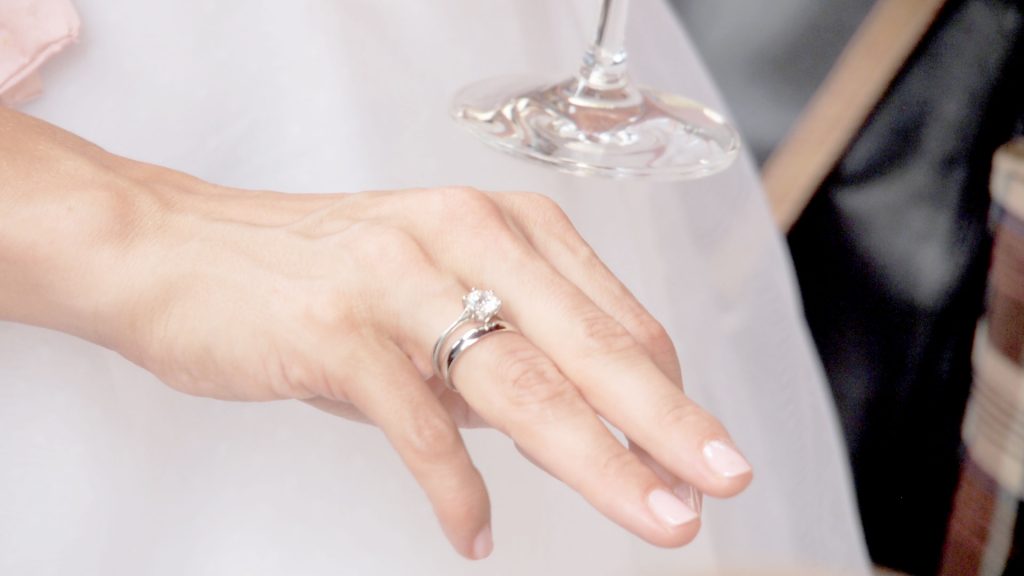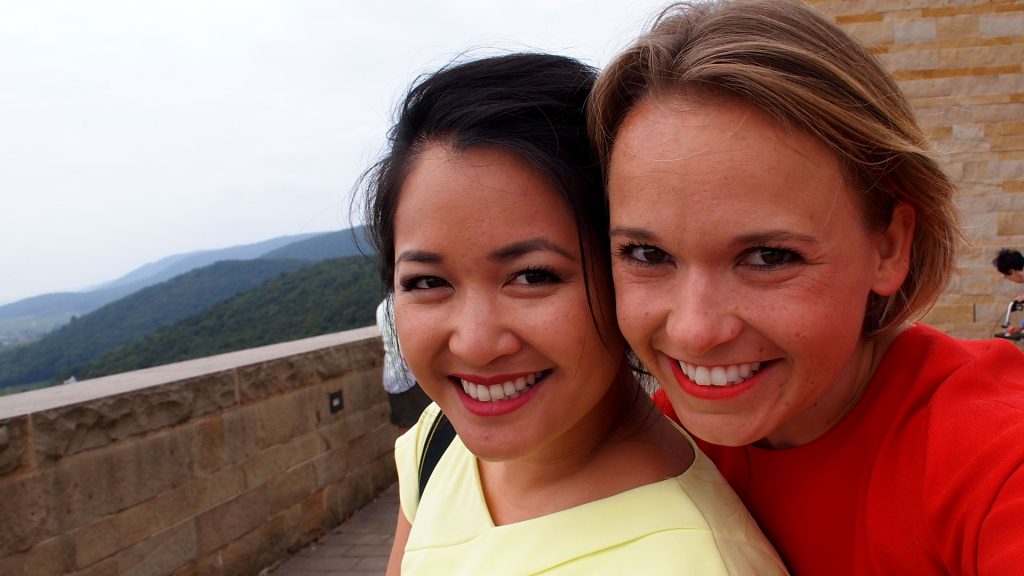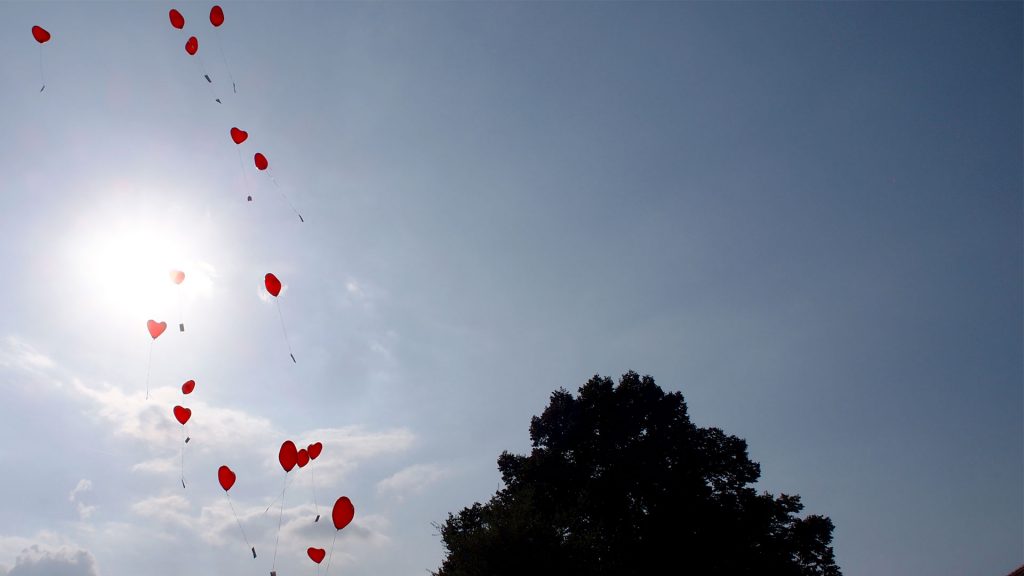 This was my first trip to the Wine Route, but certainly not my last. I'd love to come for a weekend of exploration and more wine and food. Plenty of wine festivals are held here from spring to fall. Watch out: the glasses here are larger than elsewhere in Germany and the Schorle (Wine mixed with water) is two-thirds wine and one-third water. A very dangerous concoction.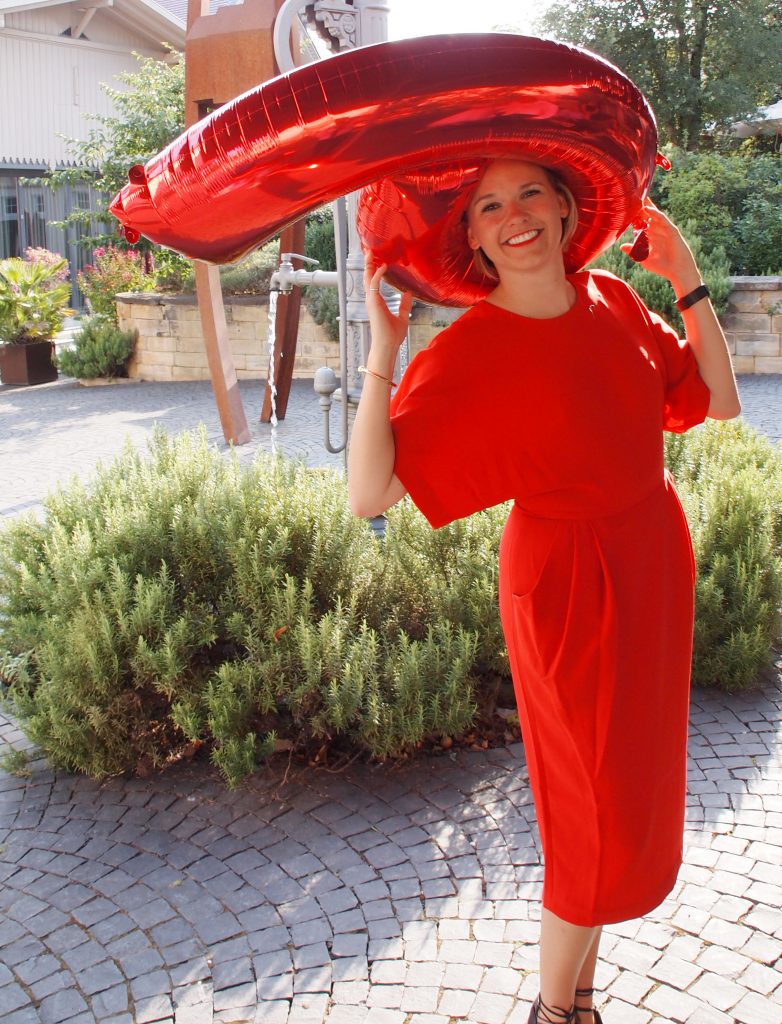 I'm wearing not only a ridiculous number nine on my head but also this dress, these heeled sandals and this lipstick – a little bit of a random "7 weeks on a business trip" attire, but I think it worked.