Sometimes I wonder how brave can you be? And what is brave? And if you're brave in one aspect, does it take a completely different kind of braveness to tackle another endeavor?
Someone who is very brave is my old roommate, college friend and also former colleague Thomas. Meet Thomas.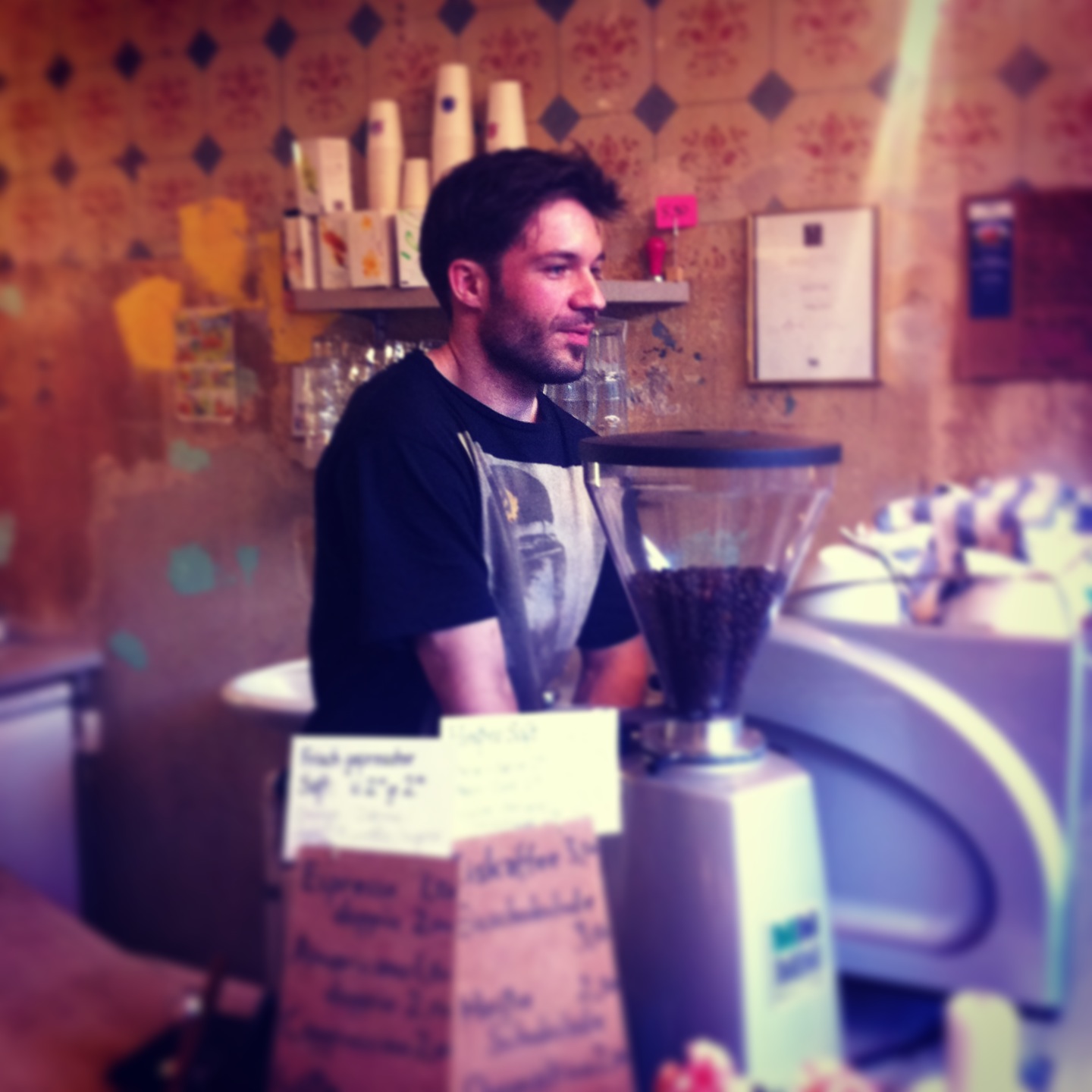 He quit his safe and secure adidas job and now owns the cafe Nothaft + Seidel in Berlin, Prenzlauer Berg. Last weekend's Berlin trip was the perfect opportunity to drop by, enjoy a formidable Latte Macchiato and eat his home-made cake.
Ireland housemates – 10 years later – still looking good.

And there the attempts at taking a proper team picture. We are just too fun.

Next time you're in Berlin, drop by and say Hi to Thomas. The Cafe is just opposite the subway station Eberswalder Strasse, across the street from legendary Konnopke Currywurst at Schoenhauser Str. 43a.
Enjoy.