After reading Robin Arzon's book about running 5km for 31 days straight I was extra motivated to set myself a challenge. Being in Europe for seven weeks this summer was the best excuse, after all, what's better than blue skies, clear air (AQI 0?!) and new gear?
I have been traveling a lot this past month and was in London, Copenhagen, Münster, Mallorca and Nürnberg. Thus, lots of packing, unpacking, early mornings, late nights and way too many dinners and drinks. I am proud to report: I only missed three running days, due to intense wedding celebrations and being up all night on the dance floor. That counts instead of running I hope? Nonetheless, I am intending to finish my 31 days by Saturday, so that's September 1st to 3rd as make-up running days.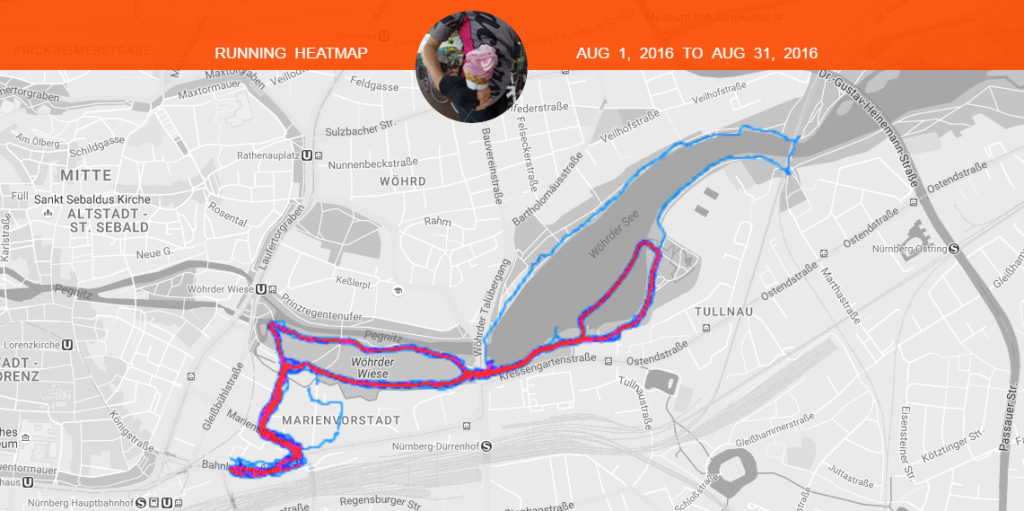 How do I feel?
In short: amazing!!
The first few days were hard, I was slow, sluggish, felt out of shape and not the least bit like a runner. By week two, I was setting personal records for my fastest kilometer, mile, 5k and so forth. What an achievement! It's incredible how rewarding running can be, how fast you see improvement and how that then gets you hooked! Runners High isn't something I have experienced. Runners Pride – very much!
Have I lost weight?
Honestly, I have no idea!
Being on the road means I'm living in hotels currently and have no way to track my weight. The travel scale, that Garance Doré was raving about hasn't made its way into my shopping cart yet… But: I feel great! Everything's tighter, there is a shadow of stomach muscle and my butt looks seriously good!
Will I continue to run?
Not religious every day. But whenever I can. I honestly love it. And between cycling, hiking, and yogaing – running is great to throw in the mix. I will never call myself a runner, but it can definitely remain part of my fitness routine.
The best bit?
Early mornings are beautiful!! Over the past month I have witnessed the most amazing sunrises, the best morning dew, saw geese and rabbits wake up and encountered the friendliest morning fitness people. Morning people are NICE!
(on that note – never ever will I be an evening workout person… I simply have no willpower left, once the day is over.. bring me WINE)