After a few too many there's nothing like taking the bike out for a little recovery loop South Bund to North Bund and then some.
I started to use Strava recently and I really love how it lets you track your rides.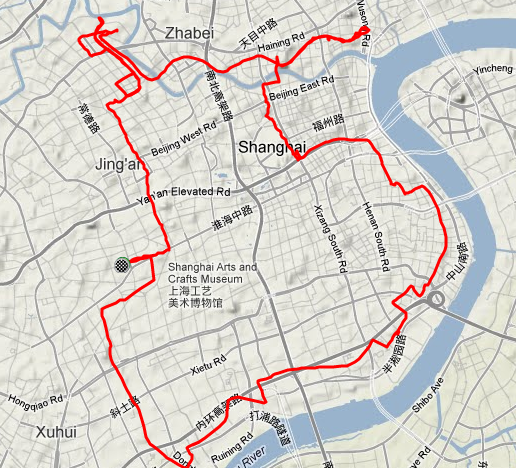 Find my Strava profile here.
I love how bike riding offers you a different view of the city. Let's you explore new streets and lanes. And provides you with that breath of "fresh" air (knowing that this sounds a bit ridiculous, considering it's Shanghai Air) that you need to get your weekend (or any day for that matter) started properly. What's your favorite Shanghai ride or destination? I kind of want to try the coast again.