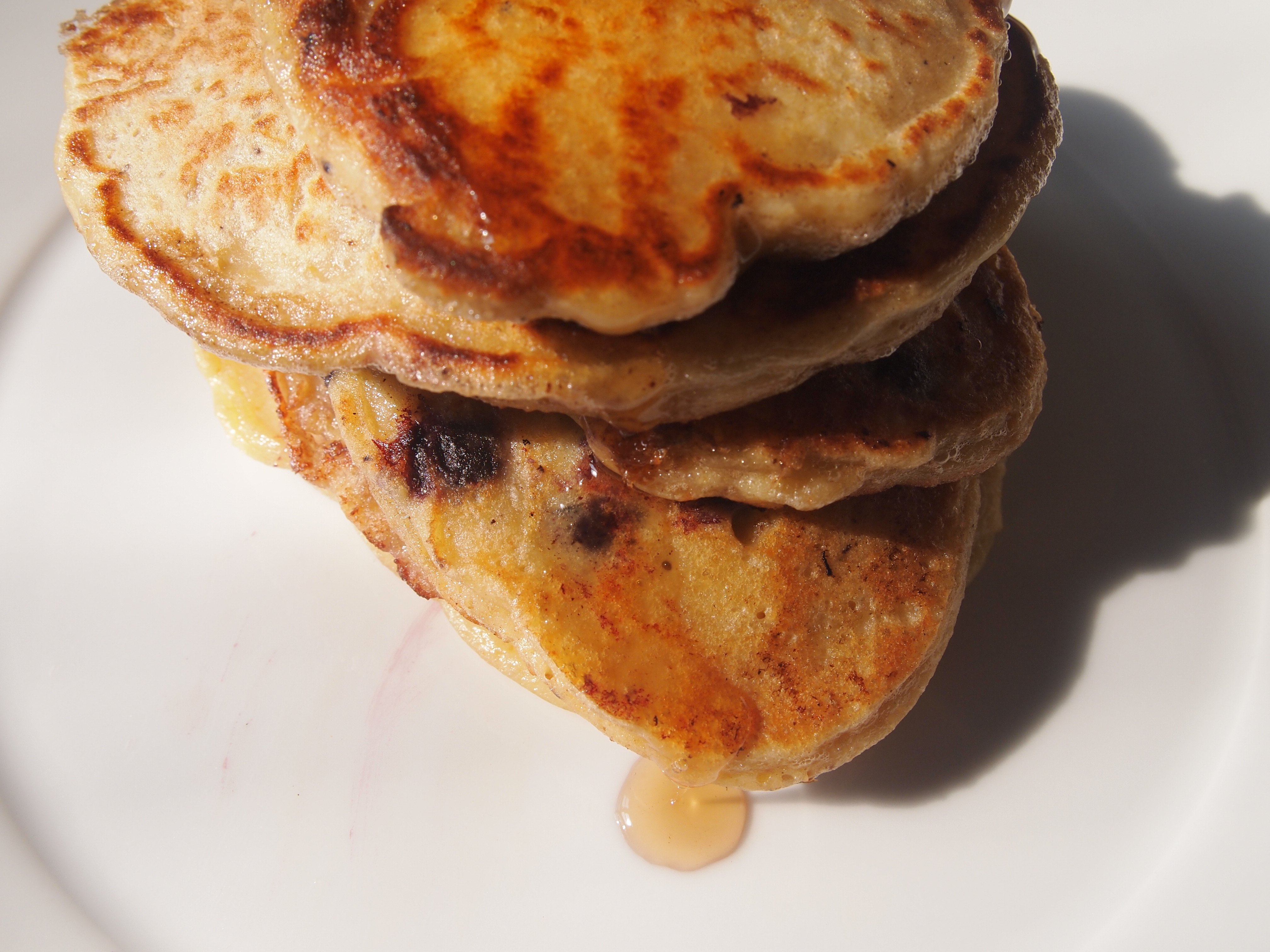 Ever since becoming a kitchen vixen, I've been baking up a storm. You know about my bread thing, but then I added the Pancake Thing.
It's a very basic Jamie Oliver recipe and you'll need the following:
1 cup of flour
1 cup of milk
1 egg
a pinch of salt
After mixing these things up I throw in a hand of blueberries for good measure and then it definitely makes it a whole let better served with maple syrup. The Canadian kind, in case you wonder. It's pure eating pleasure.