Owning two bikes and living in an apartment with virtually no storing options leaves with me a messy hallway and a constant urge to find a better solution.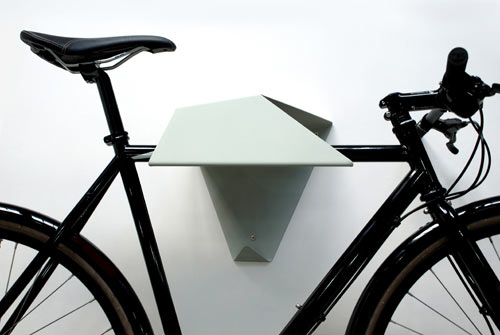 via Knoed

Here's an example not to store the bike, but to store things on your bike. Love the idea, the colourblock and 'feminine' factor – something I'll look in to.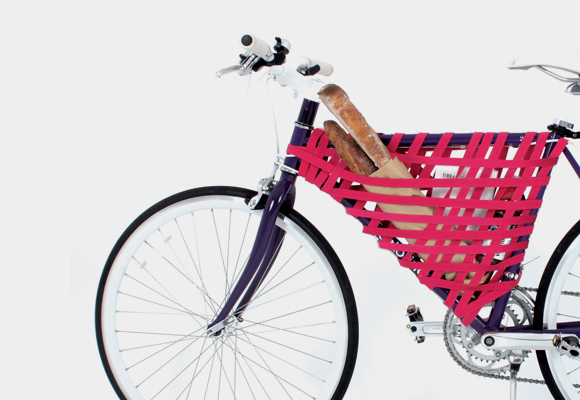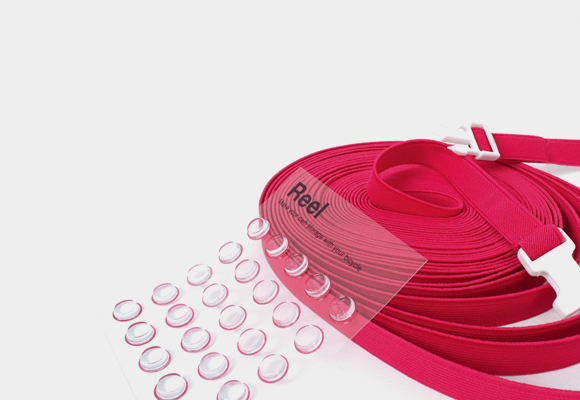 via CielBleu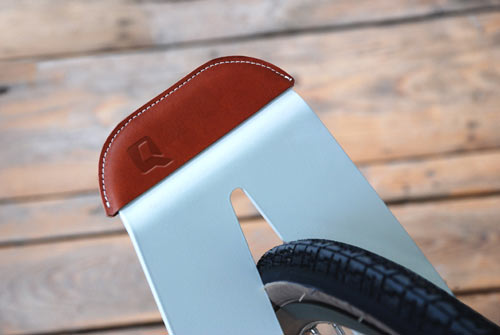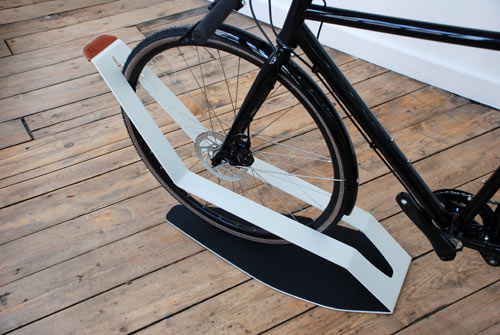 via Shoeboxdwelling

And here's my personal favourite in regards to storing my bike, the Bike Shelf.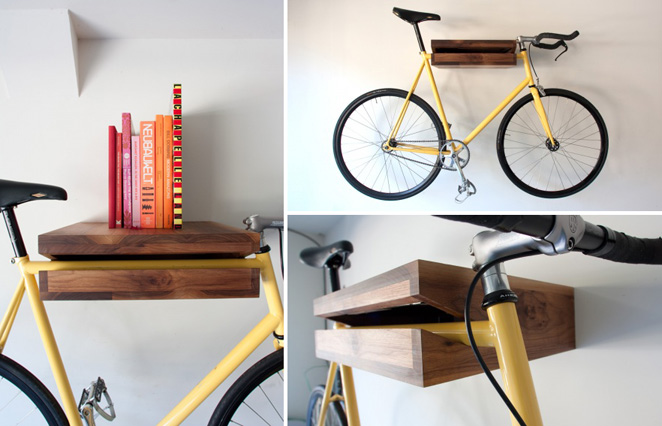 via KnifeandSaw

If only Chinese walls were made to hold things!